My name is John and I have been messing around with leather on and off for a couple of years now. This space is to share tips I have learned along the way from making leather items, restoring leather, and creating templates. Not only that, but it's a space for like-minded people to gather and learn from one another. Whether it's your first time working on a leather project or you've worked with leather for 20 years, my team and I are here to help you with all of your leather questions and needs.
With all of the different types of leather projects you may be looking into trying out throughout your leather journey, your needs (and goals) are going to constantly change. So, we're here to help you through every step of the way.
Did your leather project not work out the way you want it to? No worries, we can help you fix it or help you transform your project into something else. Strugging to make your leather work for you? We can help you figure out how to make the leather easier to work with. Not sure what type of project you want to work on next? Don't worry, we're here to share tons of leather project inspiration with you!
Maze Leather is about building one place to go and learn about the craft. We've dedicated ourselves to teaching both beginner-level and expert-level leather artists. Between our team combined, we have thousands of hours put into leather projects. There's nothing more exciting for us than seeing the smile on another person's face when they receive a superior-quality leather gift.
And while we love leather, we love something else too: this website. That's why we pour ourselves into each post that goes up on this website. And if we're making a review for a product, we fully test out the product before we share our opinion with you.
You may already know how difficult it is to find quality leather tools and resources. It's even more difficult to find reviews on these products, let alone trustworthy reviews. How can you trust someone who said a tool didn't work for them, especially if they aren't a master leather artist?
That's why we order, and test out every single product and tool that we complete a review on. We have a very extensive testing process that every product and tool goes through to ensure it meets our standards. And if it doesn't, we aren't afraid to hold back.
You can check out the Maze Leather Youtube Channel here.
Our Mission
To test every tool and service on the market that could help you to further your leather goals. We only want to deliver honest opinion straight to your screen, so we're here to cover everything. No matter what you're looking to add into your leather journey (or where you're looking to start), we're here to help you through your journey!
What We Offer
We don't just have the word leather in our company name. We're obsessed with all things leather. We would say we eat, sleep, and breathe leather, but we know from personal experience that leather doesn't taste very good.
All of the content we put up on our website has one goal and one goal only: to help you. While we'll focus mainly on reviews, we'll also supply the answers to your most frequently asked questions too.
How This Works
Here at Maze Leather, our team only has the best leather artists on the market. We've spent a long time narrowing down our list of leather artists (who also happen to be writers) to only give you the best of the best.
With each review, comparison, and guide on our website, we carefully test everything. Our team uses their collective expertise to make any other recommendations or tips that could help you successfully manage your project. That way, you can continue to hone in your craft.
So, what does that mean for you?
Well, we go through all of the trending and top-rated products in the leather industry and order them. We'll test out each product we order, show you pictures of us testing out the products, and giving our final thoughts.
If there's ever any difficulty we run into, any problems we face, or any complaints we have, we're sure to share them with you. Plus, we make sure to interact with our community and answer any of the community questions that are available.
Our Core Values
Integrity, respect, dependability, enthusiast, and commitment.
Our Team
Without any further hesitation, please meet our team of leather experts!
Featured Writer: Kellen Mahoney – Leather Enthusiast Turned Business Owner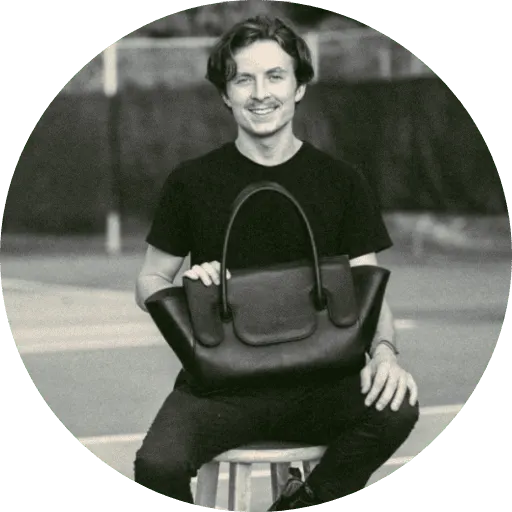 Kellen delved into the world of leather after he noticed how boring and uninspiring wallet he carried around was. After that, he decided that he was ready to throw himself into the world of leather. The biggest goal he had in the creation of his leather business was to create pieces that could be passed down as an heirloom. Now, Kellen works full-time as a leather artist and wants to help other people tell their stories through leather.

Zan Farrow – Leather Industry Expert
Zan loves playing around with leather, but when she realized she could make real art with it, she came obsessed. After she worked on a pair of leather shoes as her first leather craft, she found the beauty of combining interior design and leather. She wants to help other people learn how they can combine their two passions to create beautiful pieces that aren't just pretty to look at.
Why am I Giving Advice on Maze Leather?
I have a background in interior design where I learned about the leather industry. This inspired me to share my knowledge with others who want to work with and specify leather.
What was the First Leather Project you Worked on?
I made a pair of shoes!
Why do you Love Working on Leather?
I mostly enjoy sharing my industry knowledge with others and helping design clients specify leather for their projects.
What Current Leather Project are you Working On?
My favorite thing to make – turning leather scraps into business card holders!
What's One Tip you Would Give to Anyone Working With Leather for the First Time?
Remember that leather is a natural material and is meant to be enjoyed over time, color changes and all!
What are my Social Media Links?
Instagram: @zanfarrow
Lacey Jackson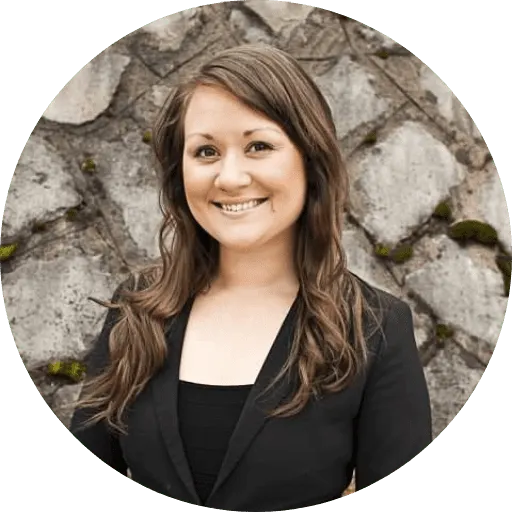 Lacey is a content writer who started working with leathers two years ago. She and her family have a full leather and woodworking shop in their converted garage. The first thing she worked on was a belt. Since then, she makes her own gifts like handmade leather holsters, headdresses, and sheaths. In her free time, she enjoys singing, working out, and playing instruments.
Why am I Giving Advice on Maze Leather?
I have had some great teachers in my lifetime; these projects were how I first bonded with my grandfather as a child. In fact, my mother warned me that he wouldn't talk a lot but he would be really helpful. That was true. I learned so much and it's the kind of resource you can't easily find today with a basic online search. I think it's a great honor to his memory to share his insight.
What was the First Leather Project you Worked on?
The first thing I worked on was a belt. I think we all start with something easy like a belt. I just couldn't find one I liked and was given the suggestion "Why don't you just make one yourself?"–who knew that was an option all along!?
Why do you Love Working on Leather?
I love making things as gifts, truly unique things that have meaning. That same grandfather was Cherokee, his father walked the Trail of Tears, he gave us our tribal names, and was a great link to our rich ancestry. So, for example, one of my brothers became a medicine man and I was able to collect feathers from our property and make a leather headdress from scratch to honor that.
What Current Leather Project are you Working On?
Right now I am making a new holster for an oversized boar hunting knife from Germany serrated on one end designed to not hunt, dress, and butcher the animal. Right now it just kind of gets hooked to a belt buckle on the lower back but that leaves it susceptible to scratches whenever I sit or take it out (no, I have yet to skewer a boar with it; it works well for any hunting situation though).
What's One Tip you Would Give to Anyone Working With Leather for the First Time?
Take it slowly; read everything you can and watch as many videos as you can. If you watch or read something that seems like it covers stuff you already know, be patient; it might very well teach you a single trick that was worth your time. Don't dive right in until you've done all that research; it will save you time and money and effort. Then you don't have to be the person who says "I wish I had known that when I made my ___".
Candace Osmond – DIY Extraordinaire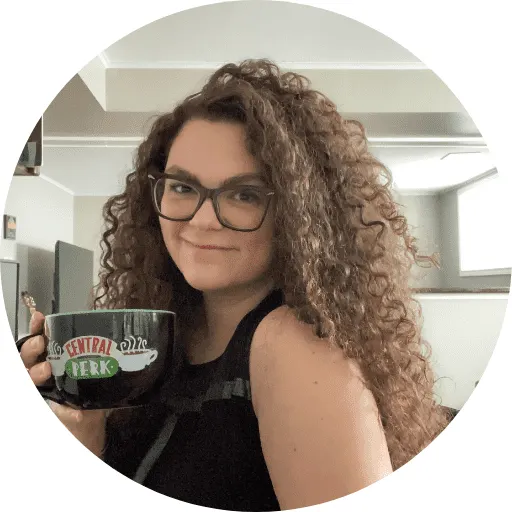 Candace is a busy bee, but she's never too busy to get herself involved in another leather project. She realized how fun and self-expressive working with leather is, which is what got her hooked. Ever since then, she's worked on countless DIY projects. Currently, she's working on making herself a vintage corset!
Why am I Giving Advice on Maze Leather?
I worked for years as a soft goods specialist and played with leather applications every day. From upholstery to wallets and even clothing. I did it all.
What Was the First Leather Project you Worked on?
I re-upholstered a vintage Victorian chaise and converted it for outdoor use for a client. I use galvanized nail heads, too. It took a while, but the result was amazing!
Why do you Love Working on Leather?
Leather is so versatile and I love how you can manipulate it. Unlike most fabrics and materials.
What Current Leather Project are you Working on?
I'm working on a cosplay outfit for an upcoming convention and crafting my own leather corset.
What's one tip you would give to anyone working with leather for the first time?
Be patient. And not every piece of leather is the same.
What are my Social Media Links?