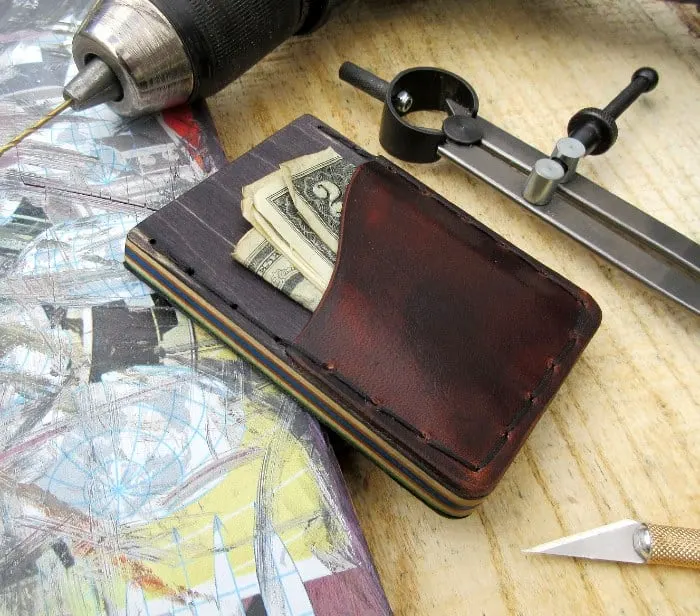 This PDF download is for a slim wood and leather wallet template. I made this wallet using an old skateboard but this template will work perfectly with any type of wood you have.
Measurements
Main Body: 2.75″ Wide by 3.75″ Tall
Main Card Slot: Can hold 5-7 cards
Back Pocket: Can hold 10-15 bills or 3 cards
Items Used: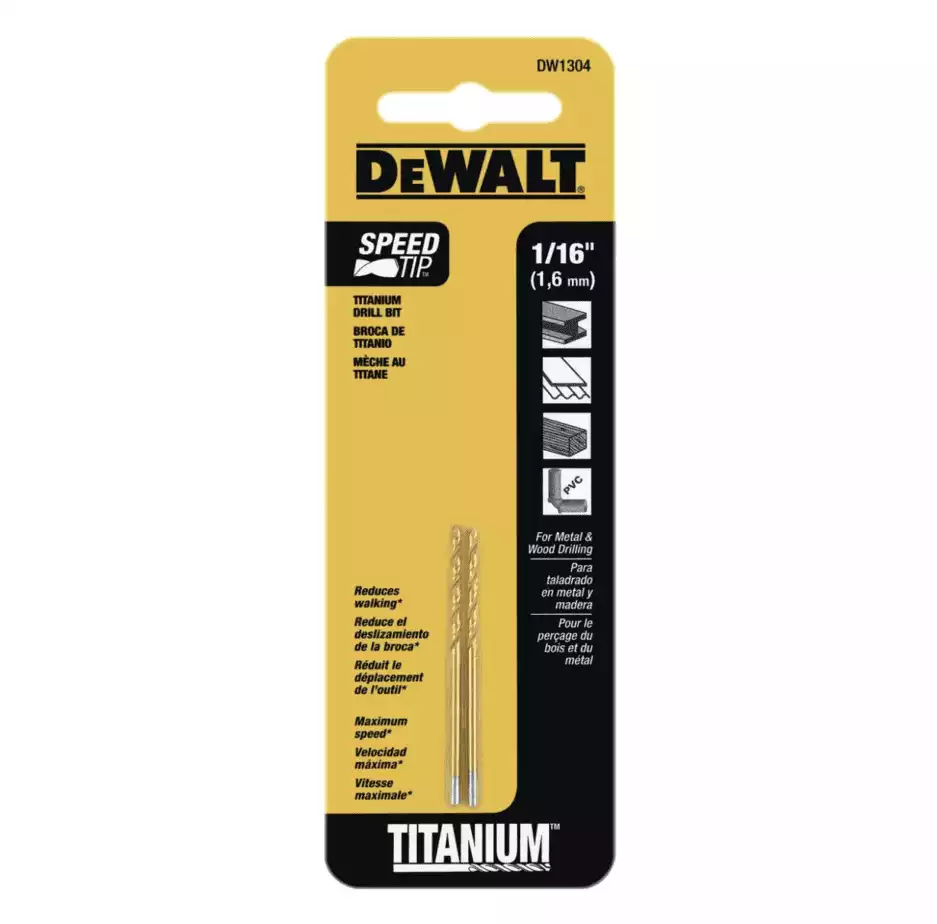 Dewalt DW1304 1/16-Inch Titanium Split Point Twist Drill Bit | Amazon
DeWalt's titanium drill bits have a titanium coating that provides longer life when drilling in non-ferrous metals. These bits are also suitable for drilling in wood and plastic and are ideal for commercial and residential applications.
Buy at Amazon
We earn a commission if you make a purchase, at no additional cost to you.
10/03/2023 08:00 pm GMT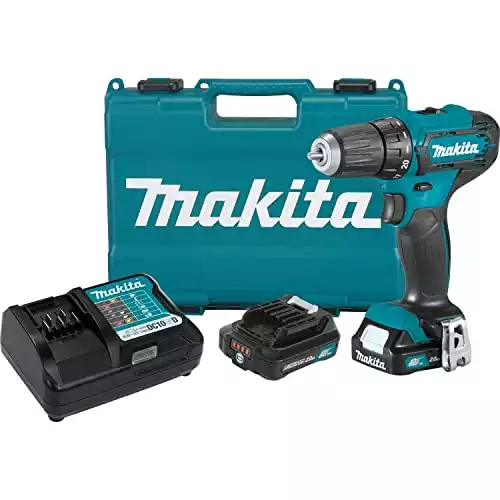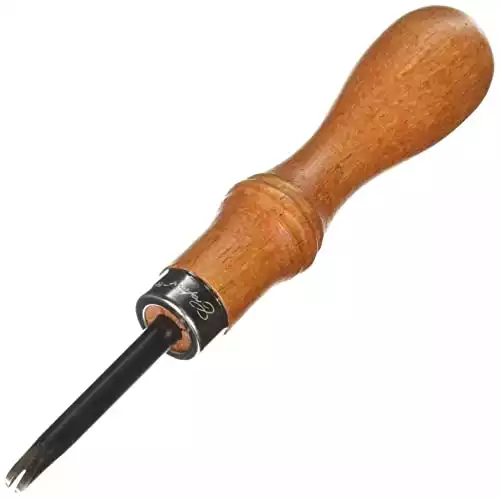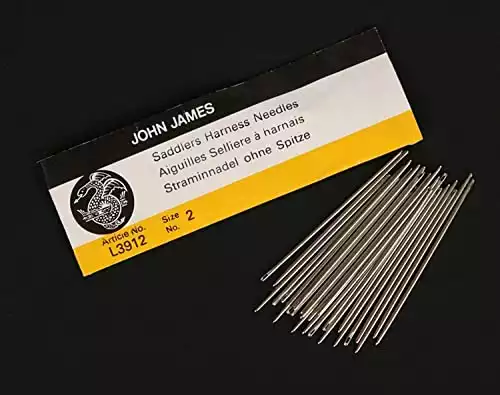 RMLeatherSupply - John James Saddlers Harness Needles | Amazon
These needles are highly recommended by many leather workers and are arguably the best needles because of their high quality and durability. These needles rarely break at the eyelets when under stress, unlike many others. 
Buy at Amazon.com
We earn a commission if you make a purchase, at no additional cost to you.
10/03/2023 01:50 pm GMT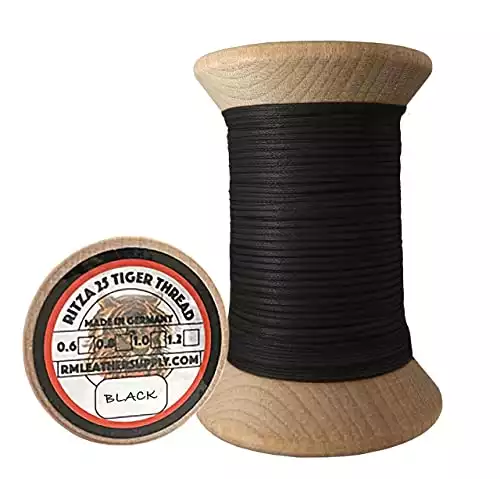 Tips for making this wallet
I am by no means a woodworker nor do I know the best methods to create this wood piece! But I have found a couple tips along the way of making this item to share.
If you decide to use an old skateboard like I did, use a hair dyer or heat gun to heat up the griptape. This way it will be much easier to peel off of the wood evenly. Use nail polish remover, or any type of paint remover to scrub off the graphic and any left over glue left behind when taking off the grip tape.
Make sure you have sharp chisels handy and maybe a leather strop! I am not very good at using chisels but this seemed to be the best way to groove out the card pocket area. The card area is half of the thickness of the whole piece of wood.
When creating the holes to stitch together the wood and leather, drill the holes through the wood first! Then glue each piece of leather on one at a time then poke through the holes using an awl! This way the leather won't explode out when drilling through.
Hopefully some of these tips will help when making this wallet!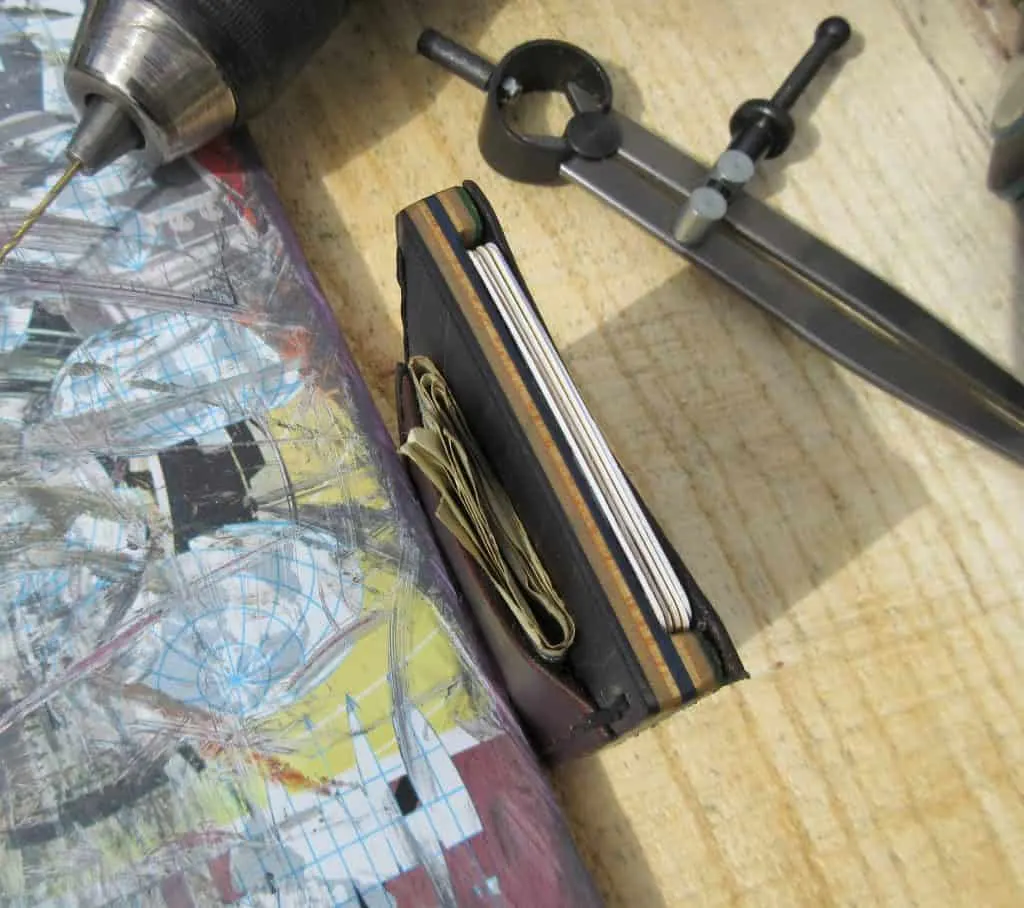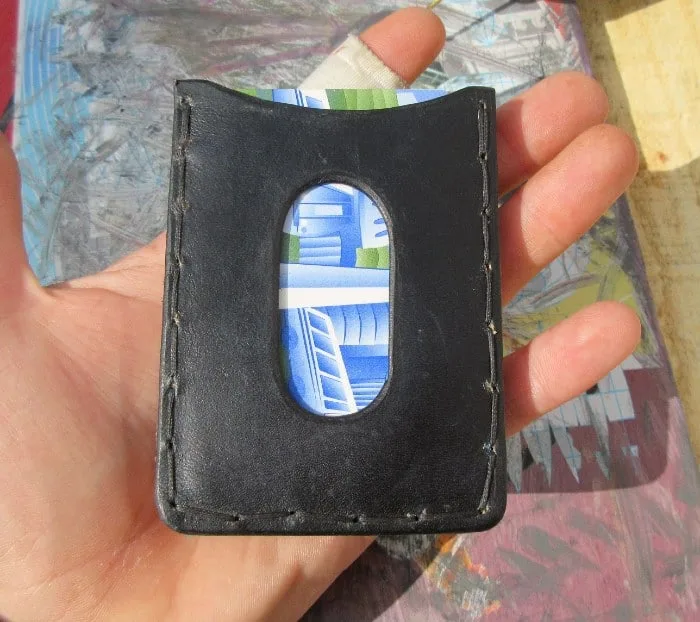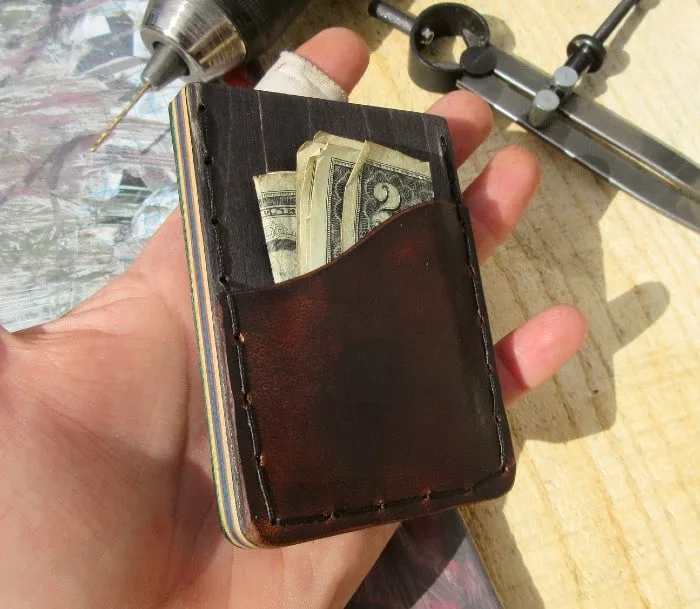 If you are new to leather crafting check out some of these articles to get you started working with leather.