This PDF file is for an easy to follow free slim wrapped wallet template. This wallet can hold anywhere between 6-8 cards in the main slot and 10-15 folded bills in the small slot!
Will take time to break in, but due to the wrapped nature, the wallet will have plenty of room to expand!
Our Recommended Kit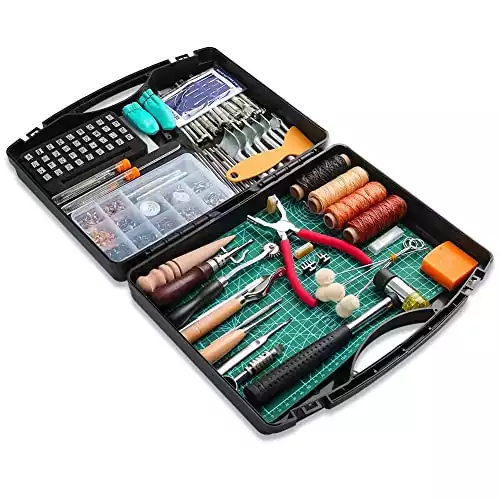 Print out at ACTUAL SIZE and %100 scale! Enjoy!
Items Used:
For this wallet build I used 10 items found at the dollar store to make this wallet! If you would like to see what items I chose and why I bought them you can check out this video below!
This video will give you a good idea on how to get started with cheap leather crafting! If you would like to see what I usually use to make these leather items you can check out my 'what you need to get started leatherworking guide' or my 'resource page'.
Our Recommended Kit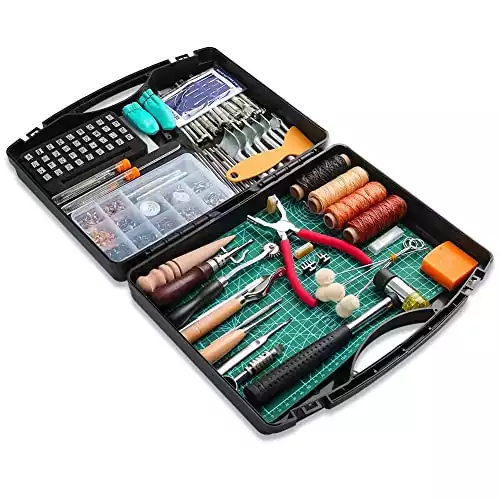 These posts go over what I personally use and there are many cheap items to help get started!