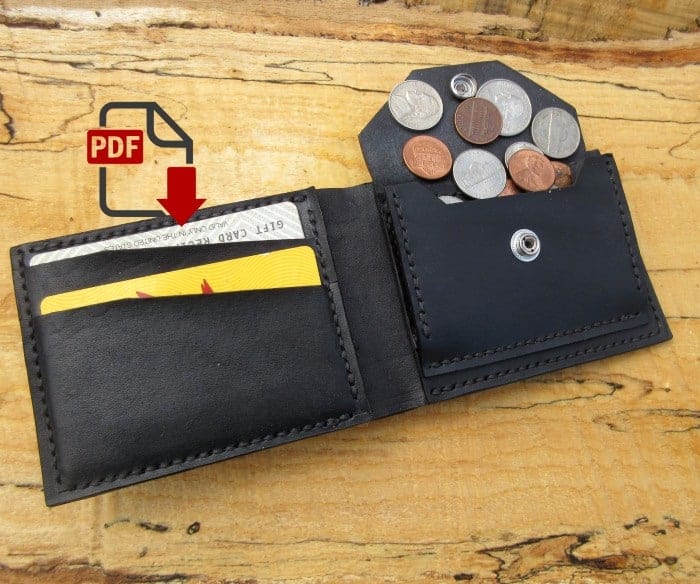 Leather Bifold Wallet with Coin Pouch Template
This PDF download is for a leather bifold wallet with coin pouch template. this template includes two different variations for the card slots and coin pouch. One with a square look and the other with a rounded look! Use either a snap button or one of the straps to easily secure the coin pouch flap!
I am also currently working on making a bifold wallet template pack which will include this template!
If you would like to purchase this template you can access the: Bifold Wallet with Coin Pouch Template product page!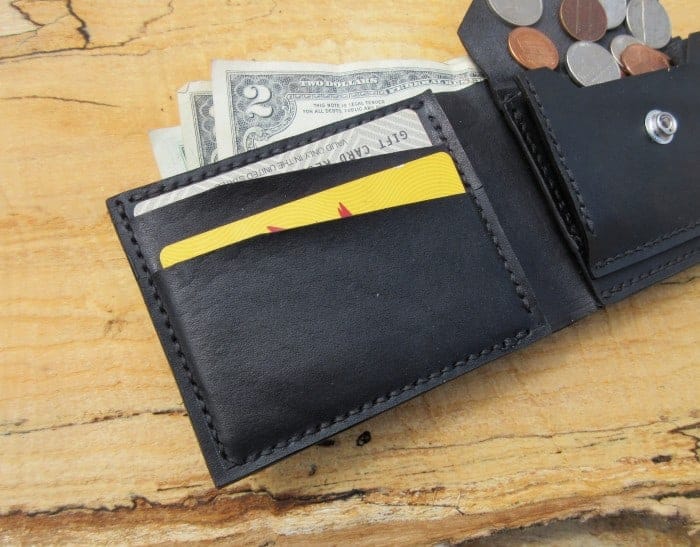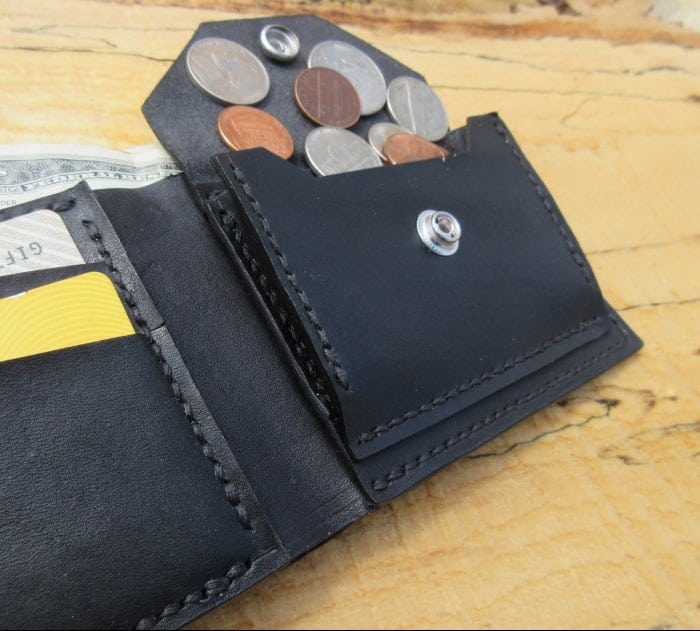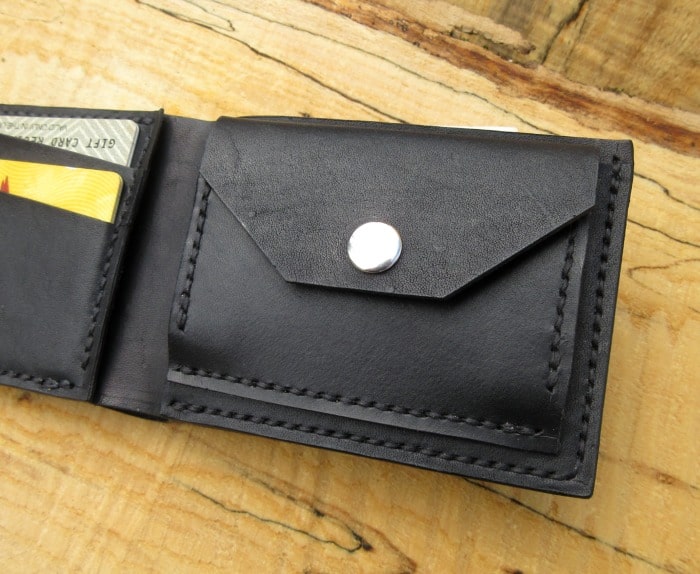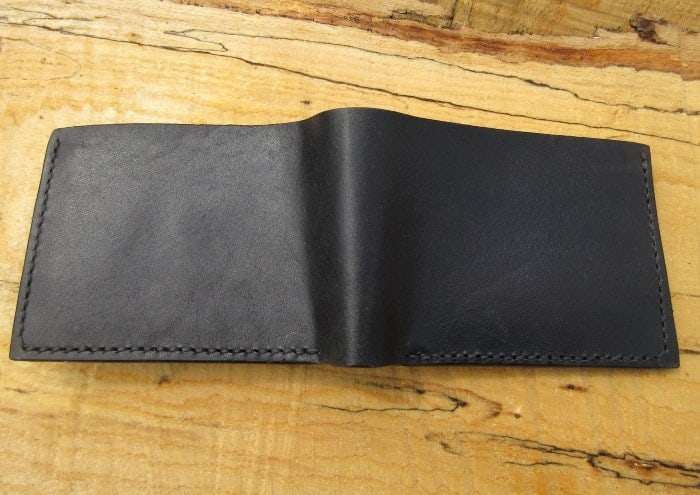 Measurements
Wallet Closed: 3.25″ Tall by 4.5″ Wide
Wallet Open: 3.25″ Tall by 8.75″ Wide
Card Pockets: 4″ Wide and hold around 3 Cards comfortably.
Coin Pouch: 3.6″ Wide by 2.75″ Tall
Items Used:
If you are new to leather crafting check out some of these articles to get you started working with leather.