This PDF download is for a leather passport travel wallet template. This template pattern comes with a 5 card pocket flap, easy access passport pocket and a zipper pouch.
Great for all types of travel to have all your cards, cash and passport in one place!
If you would like to purchase this template you can access the: Passport Travel Wallet Template product page! 
Like every template: Make sure to print pages out at ACTUAL SIZE at 100% to ensure an accurate print. You can always use the 1in. test box to check the accuracy!
Measurements
Main Body Closed: 5.75″ Tall by 4.5″ Wide
Main Body Open: 5.75″ Tall by 9″ Wide
Card Pockets: 5 Card pockets to carry 2 cards each.
Zipper Pocket: 5.25″ Opening by around 4″ deep.
Items Used/Recommended:
4oz veg-tanned leather pieces (I recommend 2-3oz, especially for card pockets)
6″ – 7″ Polyester Zipper cut to size (I used a metal one in the video but it adds to much bulk!)
Sandpaper (150-300 grit)
2 Stitching Needles
0.8mm Polyester Thread
Dremel Burnishers (Or a hand burnisher)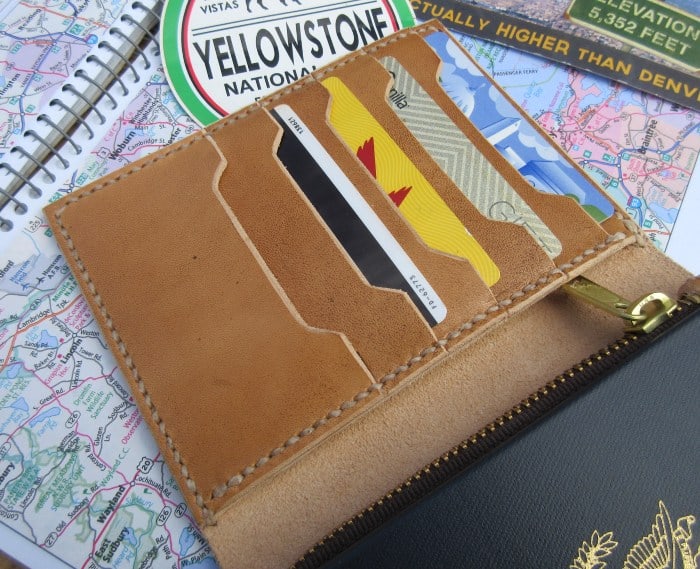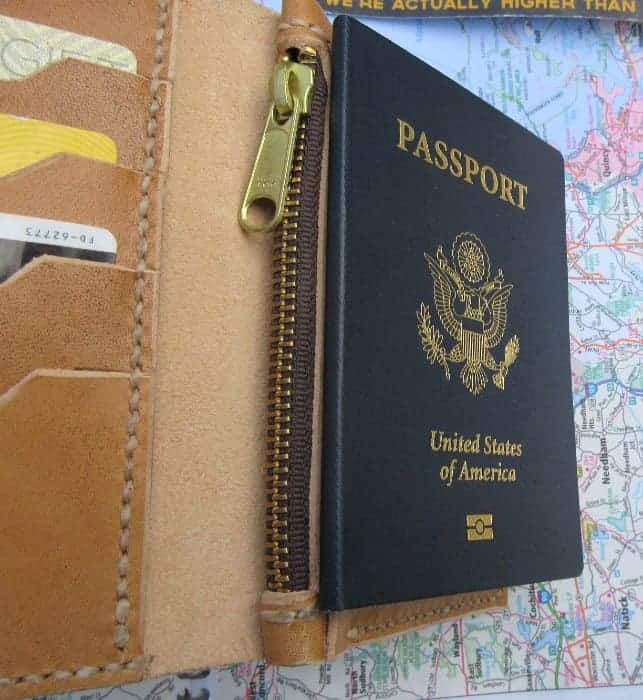 If you are new to leather crafting check out some of these articles to get you started working with leather.