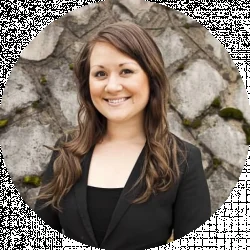 Latest posts by Lacey Jackson
(see all)
If you have handmade or store-bought leather goods, it's important to take care of them. Knowing how to find the best leather wipes can give you a fast, simple way to clean and condition your leather all year round. 
Bottom Line Upfront
I recommend Lexol All Leather Quick Care All-in-One Formula or Weiman Leather Cleaner & Conditioner Wipes With UV Protection. Lexol cleans, conditions, and protects without leaving behind any streaks or sticky residue. Weiman has been around for a long time, and its products are well balanced with some of the best ingredients for long-term restorations and maintenance. 
Selection Criteria
For each of the wipes included, I made sure to check the ingredients, how easy they were to use, and what they were intended for: cleaning, conditioning, or protecting. 
What Are Leather Wipes?
Leather wipes are basically the Clorox cleaning wipes equivalent for leather furniture, wallets, bracelets, and even tool pouches. 
Leather wipes are designed specifically for leather materials, whether it's something you made yourself, bags, shoes, seats, or furniture.
Why Use Wipes
After learning how to find the best leather wipes, you might ask: why not just use some sort of leather cleaner and the clothes you already have? 
Leather wipes are fast and easy. You just take one from the package and start cleaning. 

They are affordable. You might think the cost is much higher than an undiluted bottle of cleaner and some rags, but it's about the same. 

They won't leave behind debris. I have an entire box of unused, brand-new rags that are basic cotton rags for cleaning up in the workshop. They do a great job most of the time but not when it comes to cleaning leather. What invariably happens is a shred of the cotton material breaks off and ends up leaving small shreds all over the place. Wipes don't have that problem.

No matter what the cleaning agent, each of the wipes is pre-soaked, so all you have to do is take one out and start cleaning. This means you get an appropriate pH balance, and you can rest assured that whatever the cleaning agent is, it won't have harmful oils or fragrances that discolor your leather or leave it susceptible to breakage. 
When to Use Wipes
Knowing how to find the best leather wipes means knowing your objective. My family has restored a great deal of furniture in the past, including a lot of leather furniture, so we have had to find products we could use to clean anything off. This is especially true if you pick up your furniture from a thrift shop or a yard sale where it has been exposed to who-knows-what. Second, you have to condition it to bring back the natural shine and plumpness. Third, you have to protect it against damage in the future. These three steps apply to any type of restoration or maintenance.
I like to have leather wipes handy not just to clean my projects when they're done but to keep everything nice and tidy while I'm working on a leather project or, as too often is the case, I still have something on one part of the unstained leather, but I need to get rid of very quickly before it sets. But we always use three different wipes for cleaning, conditioning, and protecting any leather we have in the house. 
First: Cleaning
If you use leather wipes to clean things like wallets, tool belts, regular belts, household furniture, or even the interior of your car, bear in mind that your leather material might be a little damp after using the leather wipes, but if you just let it air-dry, the moisture will go back into the pores of your leather, keeping it from drying out. This is something akin to hydrating your skin because leather is, after all, skin. 
Second: Conditioning
There are certain leather wipes you can use to condition your leather. This is when you restore natural oils in your leather by applying certain products. Usually, the leather wipes meant for conditioning have natural oils. These oils might have existed on the leather in the past but, due to exposure to the elements, were leached out over time. Wipes like these can impregnate the leather so that it goes back to its original shine. 
Third: Protecting
Once you put in the work to regularly clean and condition any of your leather products, you want to protect them. Protecting your leather means sun exposure won't damage it as much, the leather becomes a little more water-resistant, and it won't crack or fade as quickly. Good protecting leather wipes will mean you won't have as much of a heart attack when someone puts a cold drink right on the armrest of your leather chair, leaving behind a water ring, or when your new knife sheath is exposed to the direct sun all summer. 
How Often to Use Leather Wipes
Remember that there are three types of wipes, and they serve three separate purposes. 
| | | |
| --- | --- | --- |
| Type of Leather Wipes | Recommended Frequency | Recommended Products |
| Cleaning Only | Daily | Anything |
| Cleaning and Conditioning | Weekly | Leather goods exposed to the elements |
| Conditioning Only | Twice per month | Anything that needs extra protection like restored furniture, car seats, or leather that gets a lot of use |
| Protecting Only | Once every two months | Anything |
I use leather wipes to clean my designer purse every time I take it in public. Cleaning wipes that are exclusively for cleaning your leather can be used on things like leather bags, wallets, belts, sofas, and shoes on a daily basis. These won't do a deep clean because the cleaning agents are very mild, but they help keep dirt and grime off your leather products.  

If you are using conditioning wipes, you can use them once or twice per week on leather goods, especially things that get exposed to the weather like outdoor furniture, that leather couch that sits near a sliding glass door, or the seats in your car.

There are a couple of brands like Weiman, which are cleaning and conditioning wipes in one. I wouldn't recommend using these more than twice per month. You don't have to worry as much about stripping away natural oils because of it conditions, and you do get an extra layer of protection against stains, water, and fading, but you still want to use these a little more sparingly.

Wipes that are designed just to protect, adding things like UV protection, can be used once every two months.
Best Leather Wipes
Cleaning:
Armor All Car Interior Cleaner Leather Wipes
If you want a basic cleaning wipe, pick Armor All Car Interior Cleaner Leather Wipes. These are most commonly used in the car to wipe down the leather interior and get rid of dust. They won't work on synthetic leather so if you have synthetic leather seats in your car, avoid these. They make it very easy to wipe down leather and don't leave any smell or streaks behind. However, if you are using it for smaller, natural leather products that you have made or have been given as a gift, I would go with MiracleWipes. 
Pros
It contains blocking agents that protect against cracking and fading.

It is mild enough to clean regularly but also condition and protect against discoloration. 
Cons
Only comes in a pack of 20.  
MiracleWipes for Leather Cleaning & Conditioning
The MiracleWipes for Leather Cleaning & Conditioning is a great cleaning and conditioning unit. You can use these wipes on any type of leather, whether it's boots, coats, purses, upholstery, car interior, a leather phone case you handmade, or anything else.
These wipes are mild enough that you can use them on a daily basis to remove dirt and oil and keep your leather soft. This is perfect for things you might touch every day and accidentally transfer oils from your hands. We don't often think about washing our hands before we take off our belts or pick up our leather shoes, but these wipes can overcome that misstep.
Pros
The design has a pull tab that makes it easy to remove one wipe at a time, so you can keep a bottle at home or in the car. 

The wipes come with a microfiber cloth that you can use to gently remove dust and any streaks.

It won't leave water spots or smudges. It also gets rid of fingerprints or other oils and dries quickly. 
Cons
It is a recommended two-step process, so you don't want to just wipe and walk away. 
Conditioning
Lexol All Leather Quick Care All-in-One Formula
These Lexol All Leather Quick Care All-in-One Formula wipes are best for conditioning your leather. We have these for the car, and I love the ph-balanced formula. It not only cleans safely, but it has a unique foaming action to it which loosens any residue or dirt and lips it away without leaving behind a tacky residue. I have used other wipes on a leather seat and slid right off because of how tacky it was after the fact. You won't have that problem here. 
What's more, the deep cleaning and conditioning action means you can get rid of things like the smell of smoke and leave behind a light conditioner. It's recommended that you use it once every couple of months on things like leather sports equipment, bags, shoes, jackets, and anything else you have lying around.
Pros
It can be used to clean and condition at the same time. 

It contains UV protectant in it, which gives your leather protection against UV rays (which often break it down and change the color with time). 

It contains natural oils to enhance the flexibility of your leather.
Cons
You want to avoid using the cleaning wipes on metal hardware, so if you have a leather wallet or tool belt with a metal snap, just wipe

around

it. 
Meguiar's G10900 Gold Class Rich Leather Cleaner & Conditioner Wipes
Another option is Meguiar's G10900 Gold Class Rich Leather Cleaner & Conditioner Wipes. These are relatively inexpensive, and if you previously used a spray cleaner, you will love the glossy clean you get after using the wipes. 
Pros
These are considered all-in-one wipes, so they will clean, condition, and protect. 
Cons
The moisturizer that uses is aloe-based, so it won't work nearly as well as Lexol or Weiman. 

They leave behind a tacky residue. 
Protecting
Weiman Leather Cleaner & Conditioner Wipes With UV Protection
The Weiman Leather Cleaner & Conditioner Wipes With UV Protection are perfect for protecting your leather after a good clean. This company has provided some of the most reliable cleaning products. In fact, I can remember using this on my dad's Lexus when I was a kid and earning five whole dollars as a result. I thought I was rich; I bought so many Airheads. 
Today the product still maintains its rejuvenating combination of 6 natural oils as well as sunscreen. It's perfect for household and professional cleaning that keeps all of your leather products looking great. It will condition and clean older, worn leather. However, the directions are for you to wipe the surface clean with the leather wipes and then buff it in a circular, clockwise motion with a soft cloth after the fact. If you don't do the final step, it will leave tacky streaks behind.
Pros
It has a non-toxic formula.

You can use it to prevent cracks and fading because of the special sunscreen that protects your leather against sun damage and the moisturizer that helps restore the cracks that have started. 
Cons
It will leave behind a residue if you don't bust it away after cleaning with a dry cloth.
FAQ
Question: Can I use these leather wipes on bonded leather?
Answer: Yes, all of the leather wipes included on this list will work on bonded leather. Bonded leather is finished leather which makes it a safe surface.
Question: Can I use leather wipes on any type of leather?
Answer: Leather comes into very broad categories: natural or synthetic leather. Natural leather should only be cleaned and conditioned intensely 3 or 4 times a year, but leather wipes can be used to clean and condition sparingly about once or twice per month. Synthetic leather has a plastic material on top, so it doesn't matter which wipes you use or how often, you won't break it down.
Question: Are leather wipes safe to touch?
Answer: All of the leather wipes included in this list are safe for your skin. You don't have to worry about wearing gloves when you use them, but you might want to wash your hands after. If you have allergic reactions regularly, you might consider talking to your doctor and maybe sending them a quick picture of the ingredient list before you use the leather wipes. 
Question: Do leather wipes work on leather horse tack?
Answer: Yes. All of these leather wipes can be used for cleaning, conditioning, and protecting things like work boots, horse tack, Italian leather sofas, designer purses, handmade belts or wallets, and anything else made of finished leather.
Question: Is there anything else I can use to clean at home in a pinch?
Answer: Good old-fashioned warm water and soap might work, especially for things like leather couches. You can even use a spray bottle and fill it with a few drops of your dish soap and warm water, but make sure if you do this, you use a dry cloth to remove excess water after the fact. 
Question: Can I use my disinfectant wipes?
Answer: No. Many people have disinfectant wipes that they use at home, but these contain high levels of ammonia or alcohol, and the chemicals will dry out the leather. If you use regular disinfectant wipes on any of your leather materials, it will start to peel and crack.
Bottom Line
I recommend Lexol All Leather Quick Care All-in-One Formula or Weiman Leather Cleaner & Conditioner Wipes With UV Protection. Lexol does everything you need in one wipe. Weiman has been around for a long time, and its products are well balanced with some of the best ingredients. 
For more interesting readings, check out: